Our Unit Sizes and Rates
---
Thank you for visiting our location, below you can browse through our unit inventory by clicking on the small, medium and large unit buttons.
*You are currently Viewing Small Unit Sizes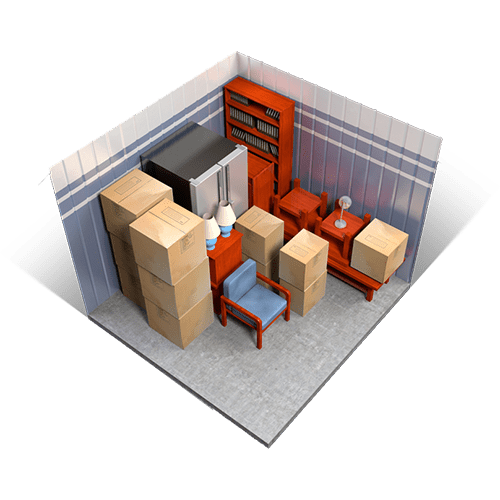 Our 5x5 storage unit sizes are roughly the size of a home closet. Ideal for storing extra items such as boxes, twin-size mattresses, books, records/files, and other small miscellaneous items.
More Information
X
5x5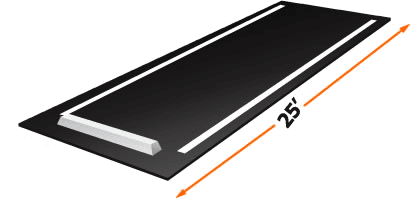 Our 25 foot (outdoor) parking space are suitable for parking cars, trucks or small campers.
More Information
X
0x25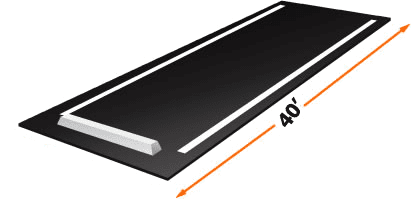 These parking spaces are roughly 40 feet long and are suitable for your larger boats or recreational vehicles.
More Information
X
0x40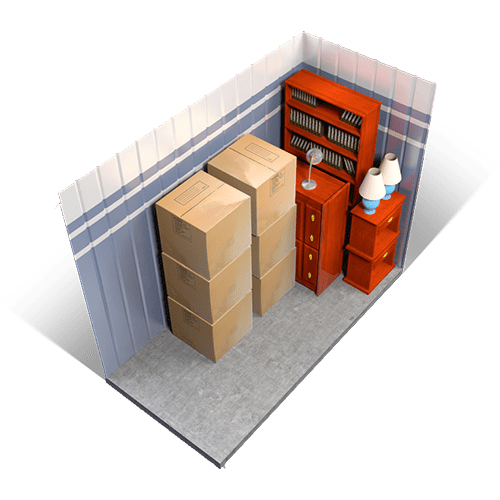 Our 5x10 storage unit sizes are Ideal for storing the contents of a studio apartment, including a number of boxes, kitchen appliances, small mattress set, chairs, or even a motorcycle.
More Information
X
5x10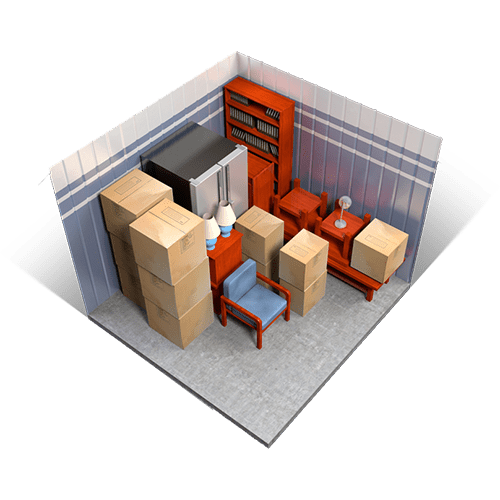 Our 10x10 storage unit sizes are great for storing the contents of a 1 bedroom apartment. Ideal for furniture including a couch, chair and small dinning set, sporting equipment, bicycles, business merchandise, seasonal items, and sporting equipment.
More Information
X
10x10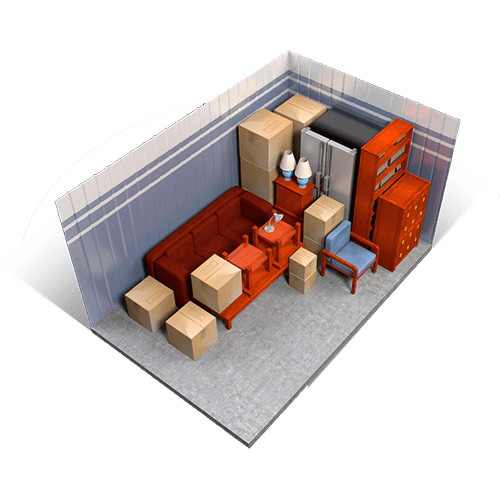 Our 10x15 storage unit sizes are perfect for holding the contents of a 3 bedroom space. Great for storing large screen t.v.'s, bikes and other sporting equipment, large furniture, full dinning room set, or even music equipment like a C-3 piano, drum set, or all the equipment needed for a several-month long tour.
More Information
X
10x15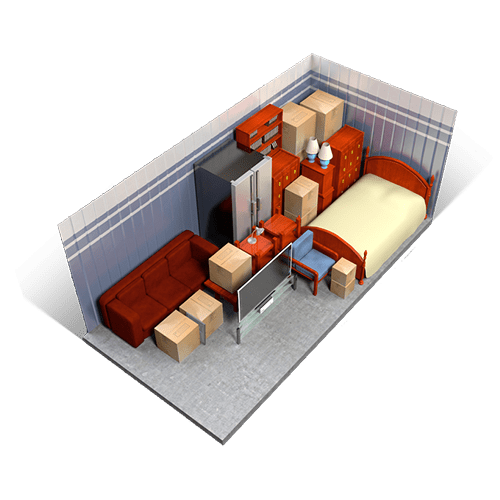 Our 10x20 Storage Unit Sizes are ideal for for storing a small car with some extra room to spare or a 3 to 4 bedroom set. Fill remaining space with sports equipment, small furniture set, boxes, or other small to medium personal items.
More Information
X
10x20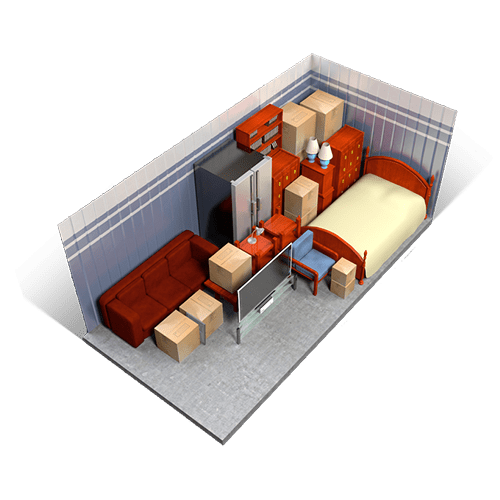 Our 10x30 storage unit sizes are great for storing a large vehicle, small boat, and other large items with room to spare. Moving across country? This size unit is ideal for storing the contents of a large home while you settle in. Please note, our double door units require two locks to secure (as they have two latches, points of entry.
More Information
X
10x30
QUESTIONS ABOUT OUR FACILITY?
Frequently Asked Questions
Our gate hours are from 7am-7pm 7days per week/365
The office hours are the hours of operation for the property. During these hours the Store Manager will be available to assist you with your storage needs or moving and packing supplies. The gate hours are the hours of the property, and when your unit can be accessed. If you require access outside of our standard gate hours ask your Store Manager for information about 24-hour access.
A drive-up unit is an outside unit, located on the first floor of a facility that gives you the ability to load your belongings directly from a vehicle or truck.
Typically, our leases are month-to-month but we also offer the flexibility of long-term leases. We also offer AutoPay. We can automatically charge your Mastercard®, Visa®, or directly debit your checking account each month. Or you can pay online in the "My Account" section of our website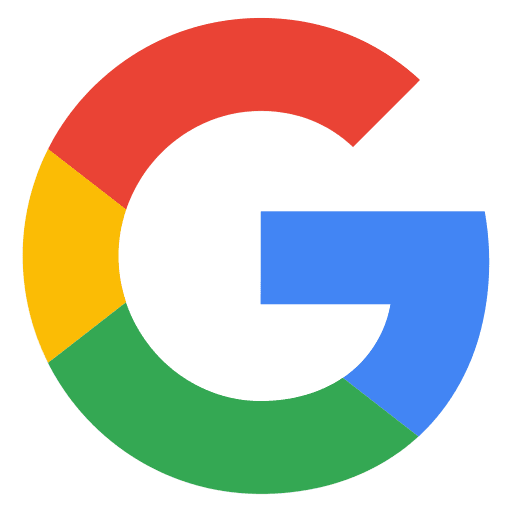 I called in for pricing after leaving all American storage dissatisfied. Unlike the other companies Kevin answered and happily answered all my questions, he didn't pressure me or try and up sale me. He is very personable and professional. I went to check out the facility and Kevin has the place looking great. The accessibility is easy to drive in and out not to mention the bright orange makes it impossible to miss. Kevin is devoted to making the experience as easy and understandable as possible. I definitely recommend Liberty storage to everyone. Their Price and service combined makes renting anywhere else seem crazy.
Cody Lineal
Via Google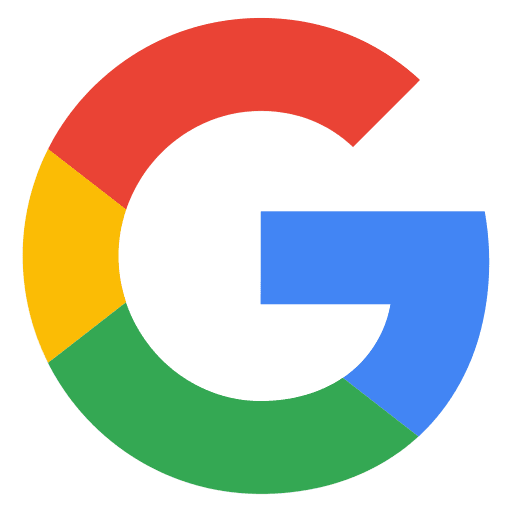 The management and security staff was very helpful and polite
Steve Gomes
Via Google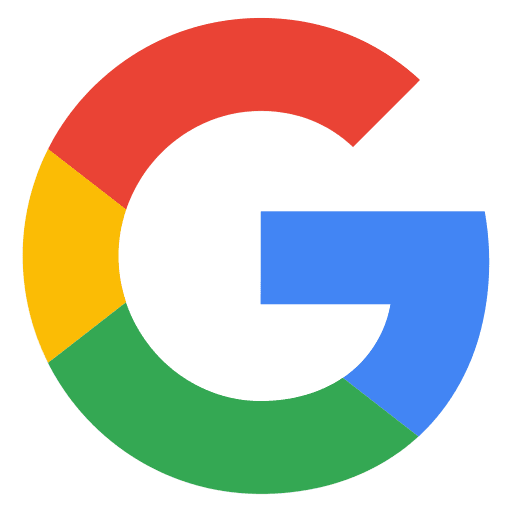 We needed a moving truck and they had them. Wasn't expecting anything, but I got great customer service. The woman was kind, considerate and spoke with pride for the town of Ridgecrest. If you need a moving truck look no further
Arthur McCrae
Via Google
RENT STORAGE ONLINE
Welcome to Liberty Self Storage